The Research Team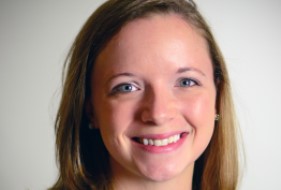 Dr. S. Nicole Fearnbach
Assistant Professor
S. Nicole Fearnbach, PhD is an Assistant Professor and Director of the Pediatric Energy Balance Lab (PEBL) at Pennington Biomedical Research Center. Dr. Fearnbach has a BS in Exercise Science, a PhD in Nutritional Sciences and Childhood Obesity Prevention, and completed additional postdoctoral training in obesity research. All of her research to date has been conducted in pediatric populations. She specializes in method development to understand eating and exercise behaviors in children, and how those behaviors affect body weight and growth.
Dr. Fearnbach led the establishment the Pediatric Exercise Testing Center in the Translational Research Clinic for Children (TReCC), which allows scientists and clinicians to measure aerobic fitness and enhance enjoyment of exercise in a kid-friendly space. Since her arrival, her team has conducted approximately 100 VO2max tests in kids ages 8-17. This data will allow Dr. Fearnbach and her collaborators to better understand the role of exercise and fitness in alleviating obesity risk in kids.
In her most recent study, funded by the Nutrition Obesity Research Center (NORC), she has developed a novel behavioral task called the Activity Preference Assessment. This is a "would you rather?" type game which allows researchers to understand how kids would prefer to spend their free time – sedentary versus physically active. Her ongoing and future studies will look at how an intrinsic preference for sedentary activities may put kids at a greater risk for poor fitness, obesity, diabetes, and other health issues.
Dr. Fearnbach also has a long-standing interest in eating behaviors in children. In particular, she is interested in how exercise affects food intake over both the short and long term. Her previous work has focused on the role of the brain, and how the way kids think about exercise and food may lead to overeating. Research in adults has shown that habitual overeating after exercise, sometimes referred to as "compensation," results in poorer weight management. More work is needed to better understand these behaviors in youth.