The Research Team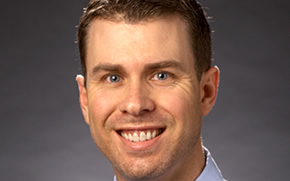 Dr. Corby Martin
Associate Professor
Ingestive Behavior Laboratory

Corby K. Martin, Ph.D. is a Clinical Psychologist and his research program includes the development of novel technology to measure food intake while people live in their home environment. He also develops and tests remotely delivered "e-Health" interventions to help people improve their health without the need to visit a clinic. Dr. Martin was a co-investigator on a project that developed and evaluated an environmental and internet-based intervention to prevent inappropriate weight change in elementary school children. The program, called WiseMind, was evaluated in schools in the Baton Rouge, LA area.
Dr. Martin was also part of a research team that designed and evaluated one of the largest obesity prevention projects conducted in the U.S. The program was called LA Health and it delivered both primary and secondary prevention programs to over 30 elementary schools across the state of Louisiana. More recently, Dr. Martin is determining if a smartphone application (called SmartIntake©) can be used by adolescents to accurately estimate food intake. The app is interactive, user-friendly, and Dr. Martin's research team is hopeful that it will prove to be one of the first methods to accurate estimate the food intake of adolescents.
In addition, Dr. Martin is currently collaborating with Dr. Theresa Nicklas and colleagues from Baylor College of Medicine to determine if the SmartIntake© app can be used to accurately measure the food intake of preschool children in their home and while attending Head Start. Lastly, Dr. Martin and colleagues are testing the efficacy of a smartphone-based weight loss application (called SmartLoss®) with adults and they are developing plans to modify the app and determine if it can be used by children and adolescents to manage body weight.