The Research Team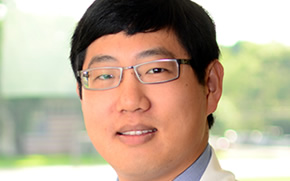 Dr. Daniel Hsia
Assistant Professor
Joint Diabetes Endocrinology and Metabolism Program

Daniel Hsia, M.D. is an adult and pediatric Endocrinologist by training.  His research interests lie in the prevention and intervention of pediatric and adolescent obesity as well as the treatment of diabetes in the pediatric population.  During his Endocrine fellowship, he worked with adolescents who were undergoing bariatric surgery and was interested in why diabetes patients have such rapid improvement in their blood sugars after bariatric surgery. 
Since coming to Pennington Biomedical, he has worked towards procuring clinical trials for new treatments in pediatric diabetes patients.  He is also conducting studies using different food products, such as sugarcane fiber, as a means to improve nutrition and prevent obesity.  He is also an adjunct faculty member in the Pediatric Residency Program at OLOL Regional Medical Center and assists with their research program. 
Clinically, Dr. Hsia also sees patients in New Orleans as a faculty member in the Joint Diabetes, Endocrinology and Metabolism program with LSU Health Sciences Center.  He is interested in the pediatric to adult transition of care of adolescents and young adults, especially those with diabetes.