The Research Team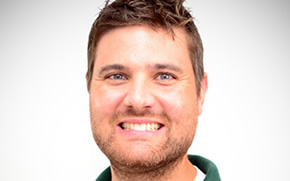 Dr. John Apolzan
Assistant Professor
John W. Apolzan, Ph.D. is an Assistant Professor at Pennington Biomedical Research Center. His PhD is in human clinical nutrition, and he holds the American College of Sports Medicine (ACSM) Certified Exercise Physiologist certification. His research interests include human clinical trials examining nutritional, physical activity, body weight, and metabolic outcomes. Dr. Apolzan has been part of research teams working with the pediatric population since 2004, at which time he worked on a randomized controlled trial (RCT) named 'Camp Calcium' where he measured resting metabolic rate and thermic effect of food in overweight and obese adolescents during a controlled feeding trial with varying calcium levels.
Currently, Dr. Apolzan is a collaborator on two R01's at Pennington Biomedical that are validating the Remote Food Photograph Method (RFPM) and the SmartIntake© app in pediatric populations: 1) preschoolers 3-5 years old (collaboration with Dr. Theresa Nicklas and colleagues from the Baylor College of Medicine) and 2) 12-18 year old adolescents.
Most recently, Dr. Apolzan is a Co-Investigator on the study entitled "Development of a parent training curriculum to address childhood risk factors (DRIVE)". During this project, a weight maintenance intervention in 2-6 year old children is being delivered with our collaborator, Jenelle Shanley Chatham, at Georgia State University. Also, Dr. Apolzan currently is the principle investigator of the 'Effects of varied macronutrient composition on weight loss in obese adolescents' study, which is testing the effect of two isocaloric energy restricted diets that vary in dietary protein on weight loss, subjective ratings of appetite, and glycosylation in overweight and obese adolescents.