The Research Team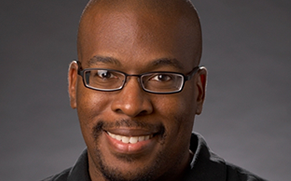 Dr. Robert Newton, Jr.
Assistant Professor
Physical Activity and Ethnic Minority Health 

Robert L. Newton, Jr., Ph.D. is an Assistant Professor whose research focuses on health promotion in ethnic minorities, particularly with African Americans. He was involved in the HIPTeens project, which was an internet-based weight loss program for African American parents and their adolescent daughters.  HIPTeens utilized an internet-based program to teach behavioral weight loss strategies to the families. 
Dr. Newton has also been involved in a project that developed and evaluated an environmental and internet-based intervention to prevent inappropriate weight gain in 2nd to 6th grade children. The program, called WiseMind, was evaluated in schools in the Baton Rouge, Louisiana area. Dr. Newton provided study oversight to an additional school which was had an exclusive African American student body.  Dr. Newton served as a Co-Investigator of the LA Health project, which was a school-based obesity prevention study that was delivered to over 30 elementary schools across Louisiana.  This study tested the effectiveness of a primary and secondary prevention program for 4th to 6th grade children delivered over 2 full school years. 
Most recently, Dr. Newton is leading a pilot study that investigates the efficacy of a mobile phone-based intervention on physical activity levels in children.  The mobile phone intervention is delivered exclusively to parents and provides them with behavioral strategies to alter their home environment and family system, via a study website and regular text messages, to promote increased physical activity in their children.