The Research Team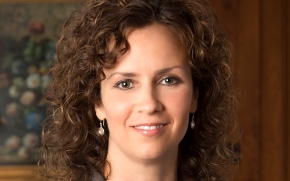 Dr. Tiffany Stewart
Associate Professor
Dudley & Beverly Coates Endowed Professor
Director, Behavior Technology Laboratory
Tiffany M. Stewart, Ph.D. is an Associate Professor, the Dudley and Beverly Coates Endowed Professor, and Director of the Behavior Technology Laboratory at Pennington Biomedical. Dr. Stewart is a Clinical Psychologist and received a Bachelor of Science in Psychology from Florida State University in 1996 and a Ph.D. in Clinical Psychology from Louisiana State University in 2002.  She completed a residency in clinical psychology at the Medical University of South Carolina in 2002. Dr. Stewart also served as assistant director of the Our Lady of the Lake Regional Medical Center (OLOL) inpatient unit eating disorders program from 2002-2004. Since coming to Pennington Biomedical in 2002 as a faculty member, Dr. Stewart has built a research program centered on the assessment, treatment, and prevention of body image issues, eating disorders, and obesity in special populations, incorporating novel technology measures and mobile applications.
Most recently, Dr. Stewart was awarded $2.8M from the National Institutes of Health (NIH) to conduct a multi-site study to investigate a program designed to improve the health and well-being (prevention of the female athlete triad) of female collegiate athletes. Dr. Stewart has also recently been awarded an $8.2M from the Department of Defense to develop and test a technologically advanced tool (Internet and Smartphone application) for healthy nutrition and fitness, called the Healthy Eating, Activity, and Lifestyle Training Headquarters (Army H.E.A.L.T.H.) to enhance readiness and warfighter performance in young career Soldiers.
In 2009, in the interest of making science tools and programs available to individuals in need, Dr. Stewart formed a company, called Body Evolution Technologies (BET), to translate evidence-based approaches into digital media experiences, e.g. online programs, apps, and games, to combat body image issues and at risk eating disorder behaviors in adolescents and adults.
Over the years, Dr. Stewart has also served as an investigator on NIH-funded projects designed to prevent inappropriate weight gain and/or obesity onset in adolescents and child populations via environmental and/or internet programs. These three projects, HIPTEENS, WiseMind, and LaHealth, served as pioneer programs for obesity prevention in children and were conducted across the state of Louisiana. Dr. Stewart also currently serves as an investigator on the Expecting Success study (promotion of healthy weight gain in pregnant women) at Pennington Biomedical.